---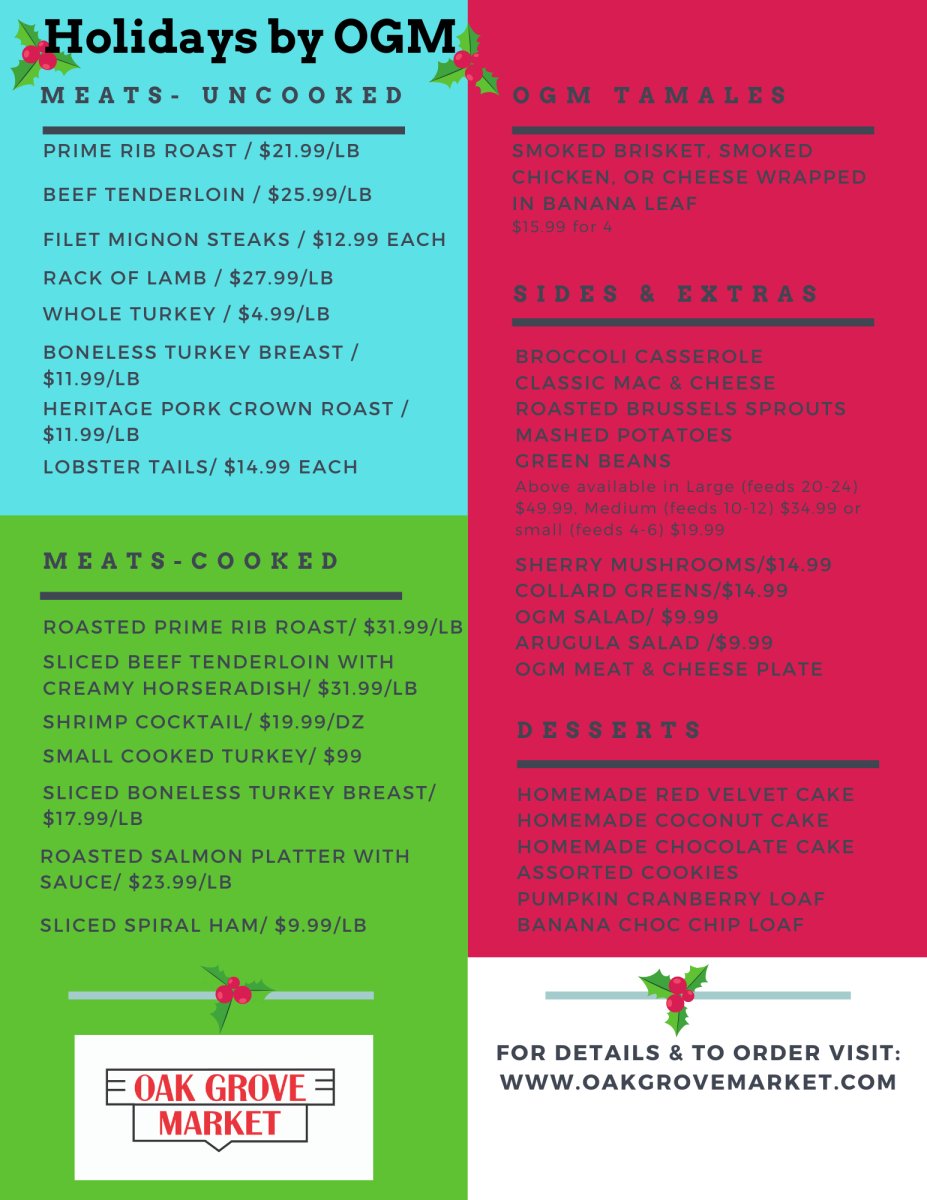 ---
Place Your Holiday Orders Here!
---
Established in 1969, the Oak Grove Market "OGM" is Oak Grove's neighborhood butcher shop and grocery store. We carry choice & prime beef as well as top quality pork, chicken and fish. We have a retail space with everything you need to round out a meal, in addition to a wide range of homemade prepared foods. Monday thru Saturday, we serve breakfast and lunch, and pre-ordered Dinners to go are available Monday thru Friday evenings. Come see us!
---
• News •
To sign up for our weekly email, click here.